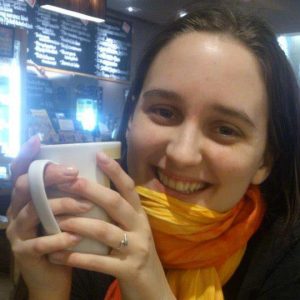 About me
My name is Réka, I'm an artist from Hungary with a vast variety of interests in art, but at the moment trying to focus on honing my watercolor skills and getting illustration jobs.

I started taking art classes around 2012 in an atelier school in Budapest where I learned the basics of perspective, drawing still life pieces, portraits and figure drawings with different materials.
Then from 2014 I went on a 2-year graphic design course, where I gathered some knowledge of brand-, package-, web- and book design basics of typography and classic illustration techniques (e.g.: lino cutting).
While wrapping up that course, in 2016 attended a plein air charcoal drawing workshop and an online, mentored course about composition both organised by the Oatley Academy.
I mostly work with watercolor and ink, draw a lot with pen and pencil and I'm slowly falling in love with digital painting as well as I really enjoy playing around with different materials and techniques.
Contact 
felerisketches@gmail.com
@FeleriSketches
https://www.facebook.com/felerisketches/